"What's our brand? What do we stand for? What's our elevator pitch?"
These were common phrases that were heard at Union Institute & University. There was a general idea of our descriptors (online, non-profit, private), but nothing that really said who we were. Union targets adults who wasn't to go back to school to earn their degree, but want to do so in a non-traditional setting, mainly online. Union offers undergraduate and graduate degrees, including Ph.D. programs, and students enter the programs at all different stages in their lives. Some students are the typical college-age learners, while others are middle-aged parents, and some that are grandparents. One woman earned her Ph.D. at 78 years old, fulfilling a lifelong dream. Some attend to change their lives, while others attend to meet a requirement for a promotion. The challenge was to create a piece that showcased all of this, without being overwhelming.
​​​​​​​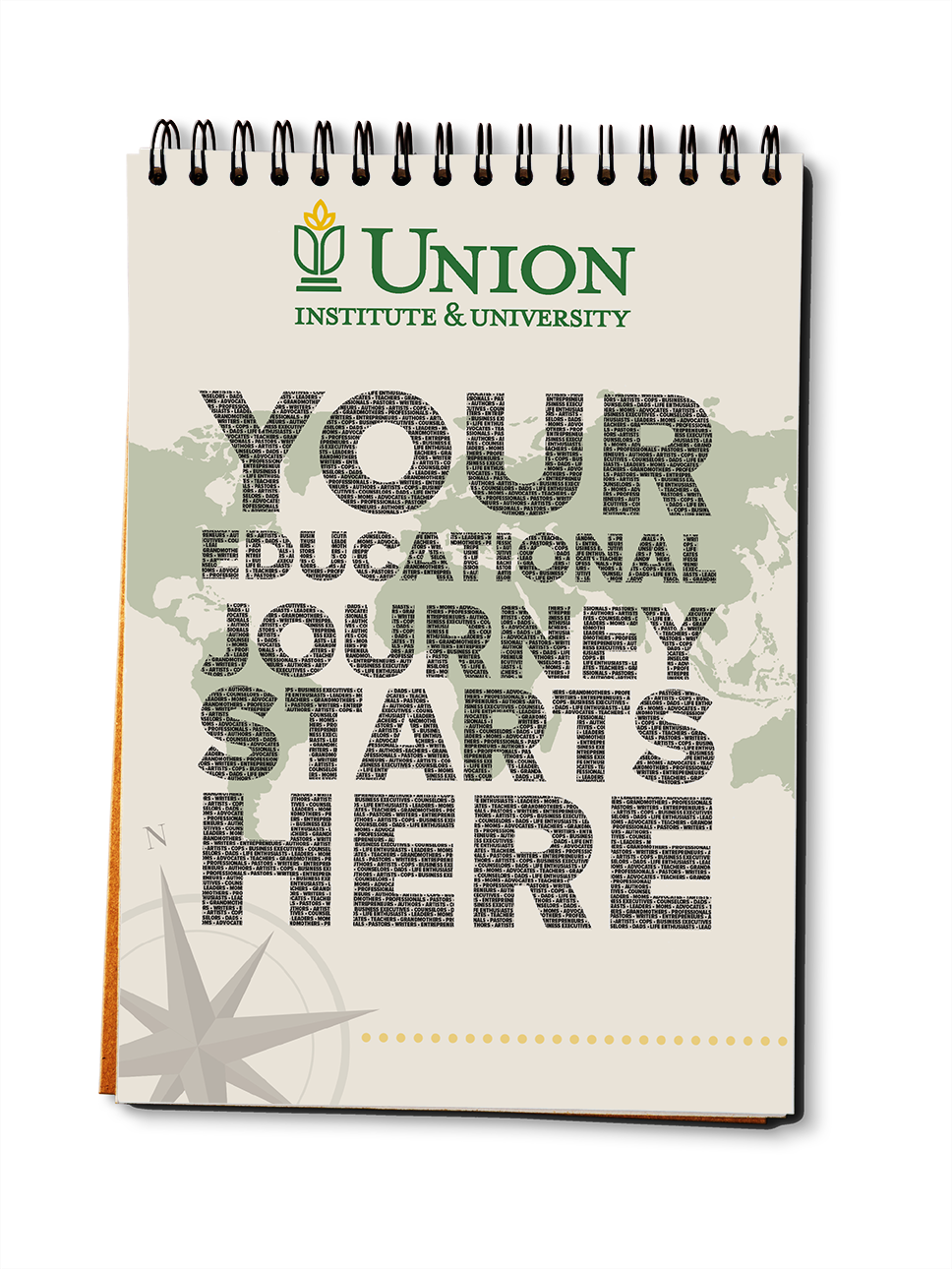 The one common thread that every student has is that they are embarking on an educational journey. Each student is choosing their own path. Each student is traveling along this route for their own reasons and have their own goal. All of them are on a journey. The goal was to make this a piece that can start our students, staff, faculty, and partners on the same path, with the same starting point, no matter how many years they have been with Union. Our team wanted to give them an opportunity to see where they had come from and where they were going, regardless of their relationship with Union. This "travel journal" brand book guides the reader through Union's values, mission, goals, and unique structure, and allows the reader to log different thoughts and goals to outline their own mission.
​​​​​​​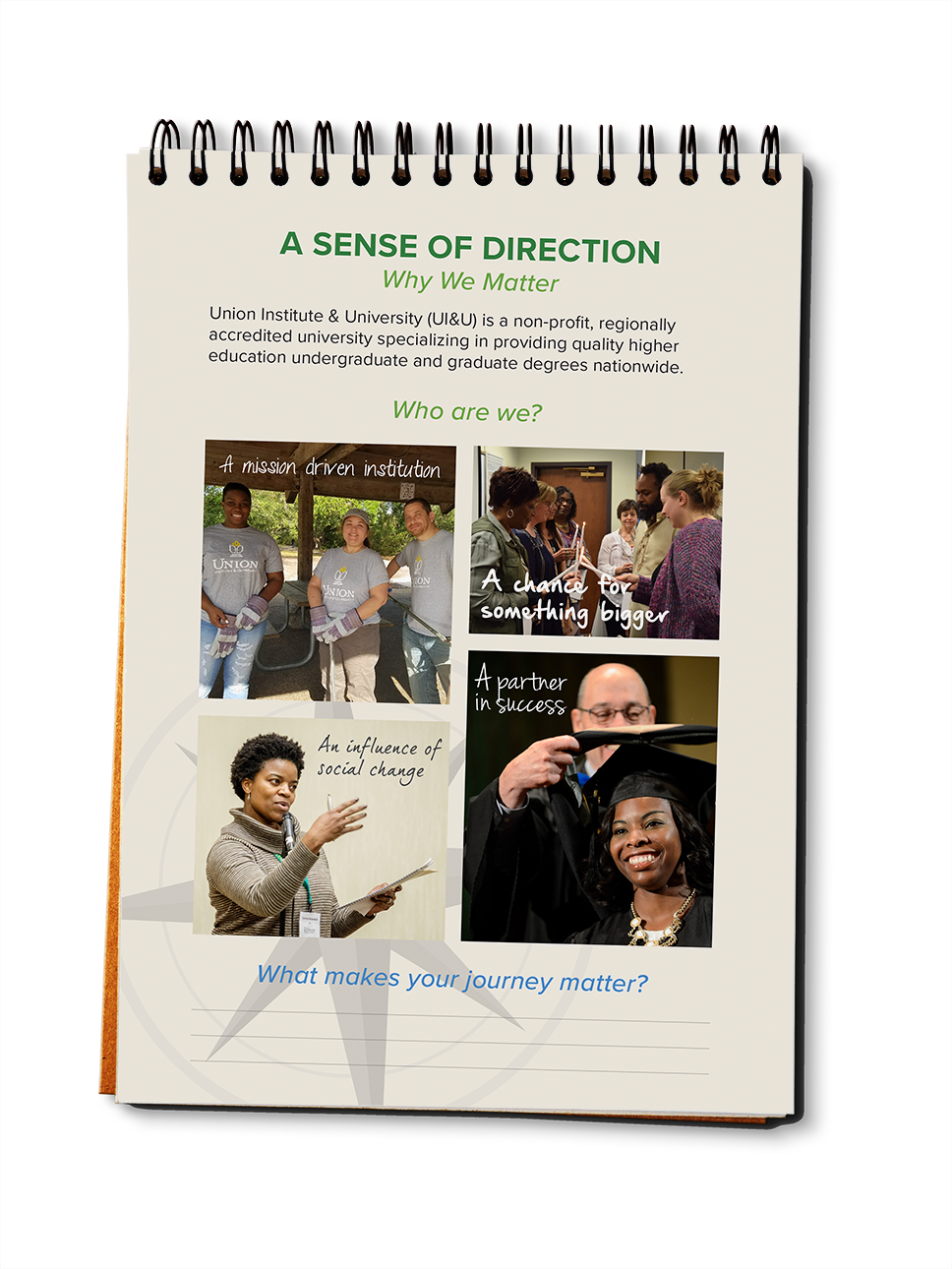 During this project that I had directed and designed, I was challenged to create a piece that was not simply a throw-away; this is something our potential students, and even our staff and faculty, would want to keep. Turning the book into a log or journal allows the user to interact with the piece in a context that typical marketing booklets can't. This piece turns into an archive of what the user's original goals and thoughts were, and then in time can give them something on which to reflect. Even if it's not something that the user saves, it allows them to figure out their starting point—it provides direction. The final third of the book would be removed for students, as students don't usually need to know about branding elements such as typography and colors.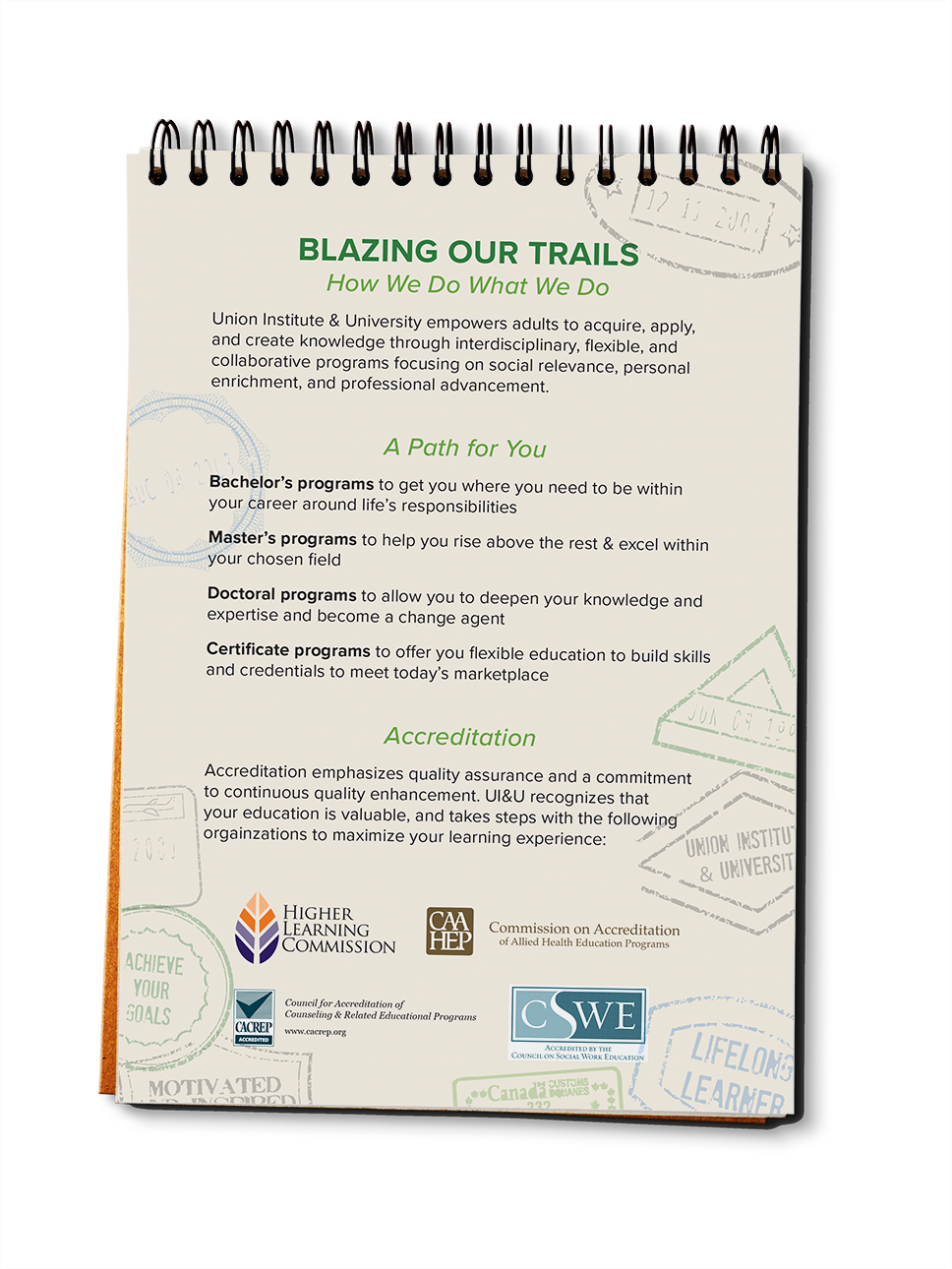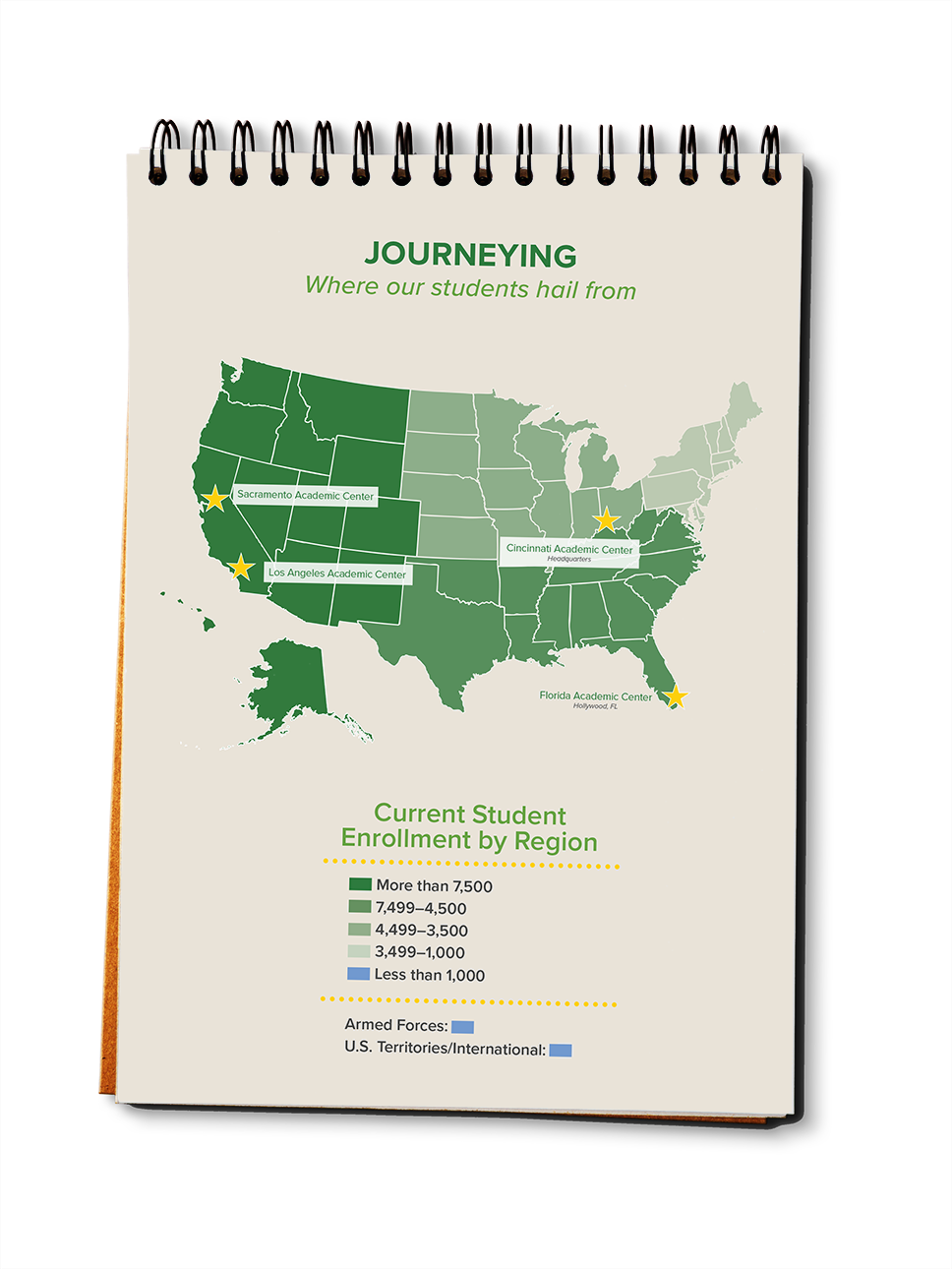 This piece has not yet been printed and distributed as of October 2018, but is in the process. High engagement is expected with this booklet, as previous booklets have performed well in the past. Currently, the booklet is well received within the university, and has been praised by the senior staff. Excitement is growing for this new rollout!