Digital graphics on a website can add more visual interest while conveying information, much like infographics. Union's website was very text-heavy, and it was determined that some of the information would serve better as graphics and/or images. Union had begun a series of interviews called Spotlights, with students, faculty, staff, and alumni starting in 2016 and wanted a way to showcase those in different ways. Some of the Spotlights were turned into magazine ads, some were turned into social media posts, and some were turned into Facebook ads.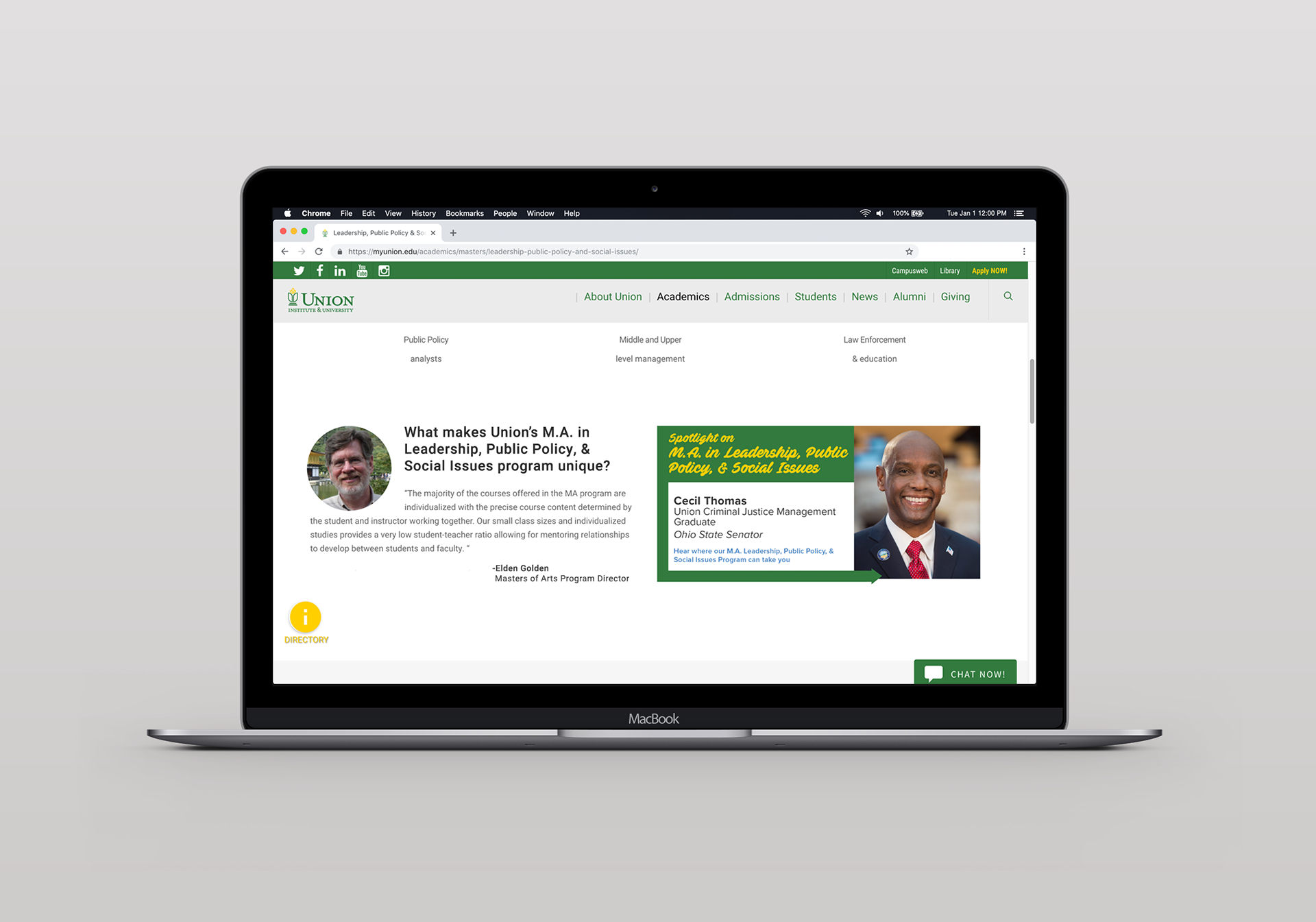 These previous methods seemed to work slightly, but a more effective use of the Spotlights was turning them into web graphics and linking to the interview page itself. We had determined that the best placement for the graphics were on the individual program page, and each page would have a spotlight that was relevant to that program—for example, a Spotlight on an alumni who is a police office on our Criminal Justice Management program page. I developed a framework for the graphic after working with the team to see where it would live on the page, and used information from the Spotlight article to build each graphic. I worked with the Director of Marketing and website manager to upload and adjust the page to allow the graphic space to work within each program page.
Some modifications were needed within the page, and I was able to direct the website manager on the best way to work with existing text and images so the page still flowed well and the integrity of the architecture was maintained.
Traffic to the Spotlights has increased by 10 percent since the installation of the graphics. The graphics also help to enforce the notion that our students truly love Union and gain a valuable education during their time studying here.