Union wanted a unique piece to hand out to individuals to give a quick introduction to who they are. This piece was to be something more than a simple handout or brochure; it had to grab attention and make the reader open it. The information inside had to be brief and bite-sized so that the reader could quickly see what Union was about.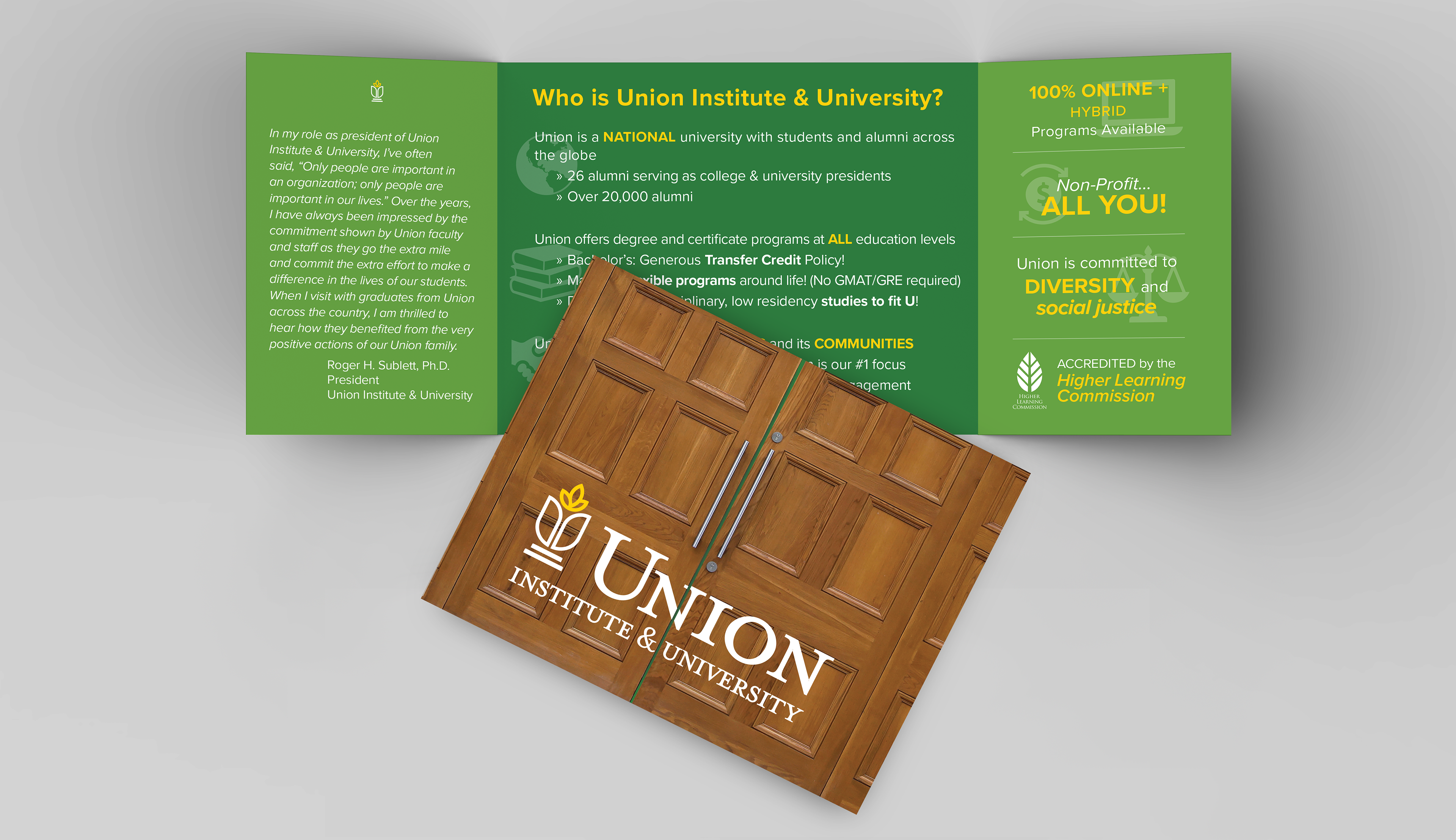 The director of marketing had an idea to use an "opening doors" metaphor—since Union is an online university and has no official traditional campus, this would be a way to create that physical space without actually requiring the potential student to be in the physical space. We decided upon using an actual photo of doors with a gatefold opening, to show that the reader is entering our space once the brochure is opened. We wanted to give some facts about Union, and still provide the reader with reason to get more information about our programs. The director of marketing also wanted to include a quote or headshot from the president to make it a bit more personal­—Union is a small university, and it's meant to be showcased in that light to allow potential students to understand that they will receive personal attention during their studies.
​​​​​​​

​​​​​​​
Many of the staff and faculty at Union liked to take this piece with them to events or wherever they were going, since this was a compact and informative piece. This allowed them to get the word out about Union without needing to carry full brochures or booklets, and was unique enough to generate interest and desire to open the "doors" to see what was inside. The doors handout has become the default piece that is handed out to tell people about Union.