Union wanted a simple and clear-cut way to provide potential students with information about their undergraduate programs, and the most cost-effective and efficient way to do this was with trifold brochures.
The set of brochures that Union was using were outdated and did not match the updated branding. The images that were being used were also dated, appearing at least 10 years old, with minimal diversity. The challenge was to create a brochure to clearly communicate the program information, highlight certain pieces of information, match the updated branding, and update the images.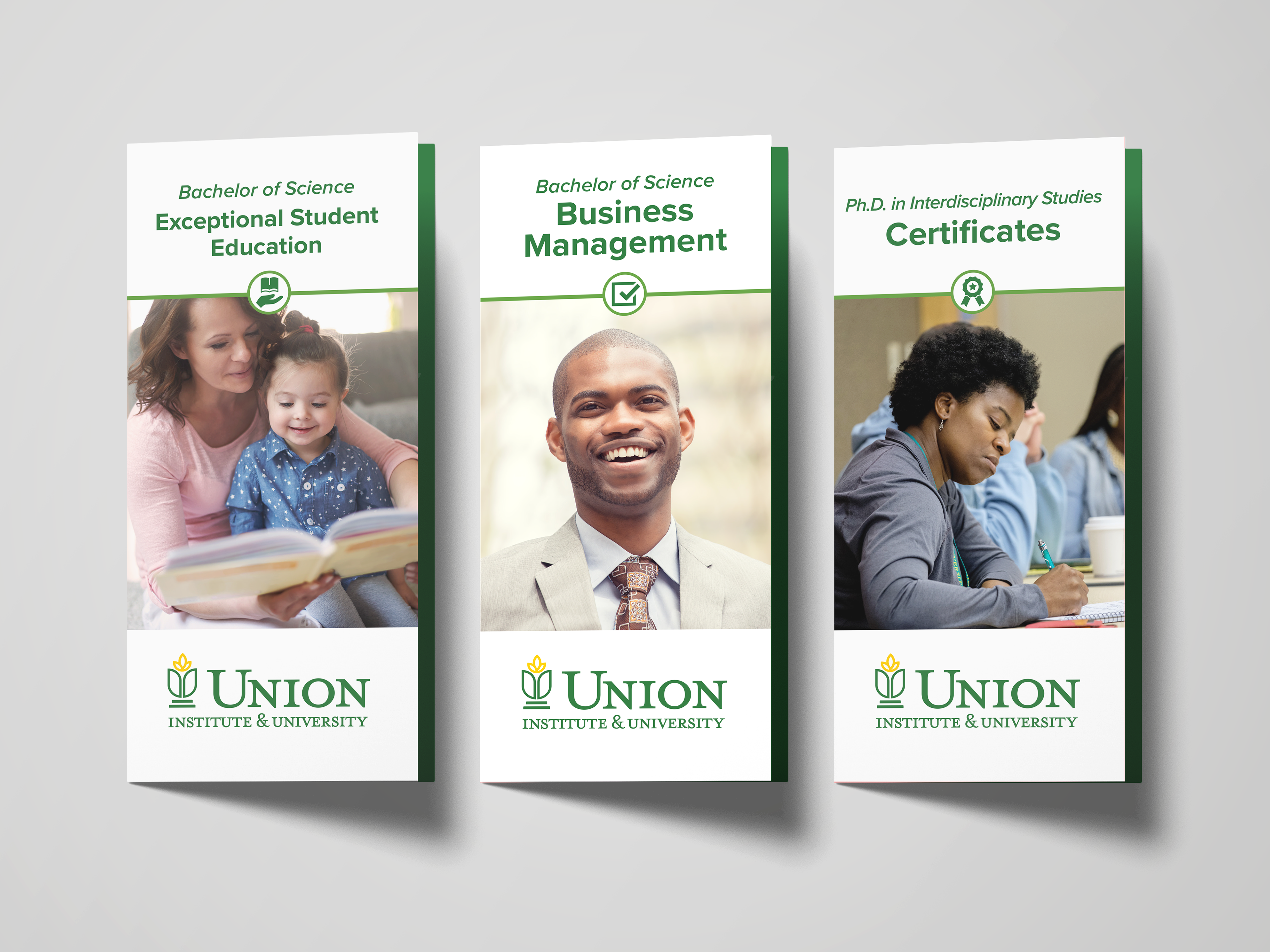 The images were replaced with updated ones that better represented the students enrolled in the programs, and took in to account attributes such as gender, age, ethnicity, and career setting (i.e. casual or professional). The branding update included some new language, along with new colors that were more vivid and noticeable, and using a set of icons and graphics for certain callouts. Color was used in various areas to highlight particular pieces of information like the website or concentrations within the major. The back side of the brochures all contained the highlight graphic and the entire list of programs offered by Union. The front panel had the image that represented the student population of that particular program, along with including an icon representing the program. I used these icons throughout other marketing pieces to show which program the information was pertaining to, creating a sub-brand for each program.
​​​​​​​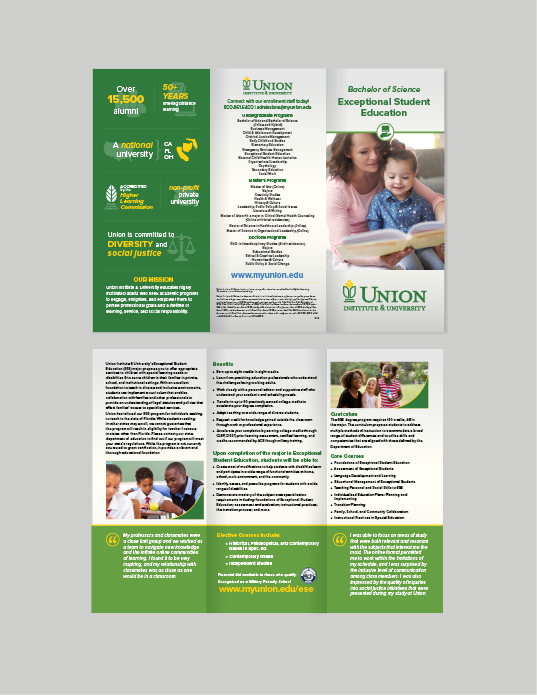 ​​​​​​​
The Senior Director of Enrollment reported that at events, the brochures were performing much better than the previous brochures, being that the images were more appealing to the potential students and the information is more organized. During the year that the new brochures were developed, leads increased 60 percent.