HOW Design Live is one of the largest events tailored to graphic designers, and is put on by F+W, a Content + eCommerce Company. The challenge was to brand the event and create marketing materials to inform designers about the event and to increase registration.
HOW Design Live (HDL) has increased in visibility among graphic designers in the past decade, becoming one of the premier events to attend as a creative professional. HDL had begun expanding into web design, marketing, and strategy in addition to the typical design subjects. The logo was created by an external partner, and then handed off to the creative team to brand the event. Using colors and elements from the logo, we created a colorful and eye-catching system that designers could easily pick out amongst other advertisements, including booklets, postcards, custom email campaigns, web ads, and social media campaigns.
This project extended beyond advertising and marketing, and included wayfinding and branding at the event location. Signage was needed to direct attendees where they needed to go, and to provide general information about the event. The on-site collateral included entryway signs, exhibit signs, window decals, and banners in the venue entrance.
Since HDL is a prominent event that is focused on graphic designers, I felt that this particular work had to be carefully thought out and planned, and the execution must be incredible. This created a huge challenge for me, as designers can sometimes be very critical of other designer's work, especially in this scale. The event branding was well received, and even praised by some of the attendees and speakers of the conference.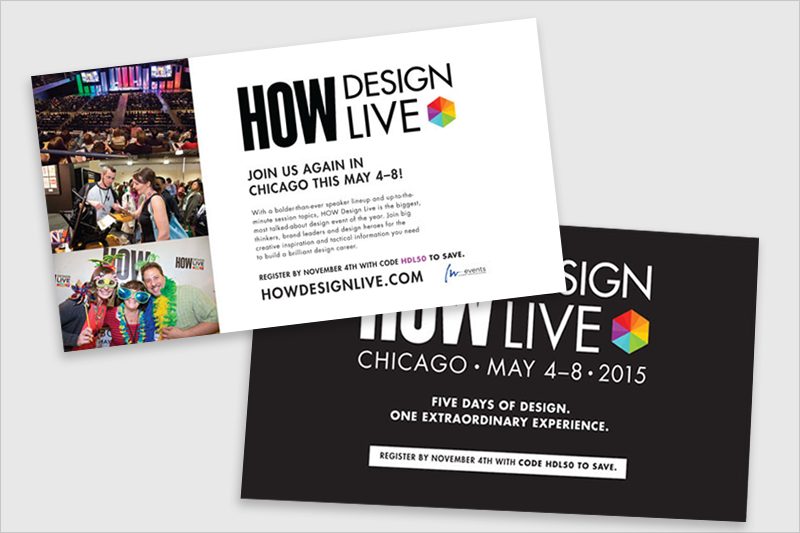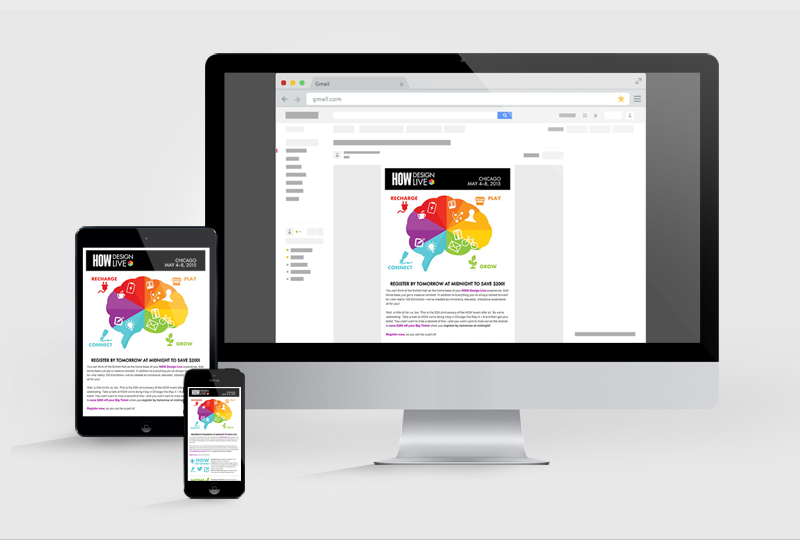 My role in this particular project was to carry the branding across all collateral, and to use the provided logo to create the look and feel that HDL wanted to convey. I created any and all collateral pieces for 2015's event, and worked across digital and print platforms. The year that I worked on this event was the highest number of registrants in the history of the event, with an 11 percent increase from the year before, with a combination of intentional and intelligent design and great marketing.